Choral Music Experience
2022 dates TBD
Be a part of the Choral Music Experience (CME) - a unique opportunity for CMS choir and/or students (grades 9-12) to learn from Dr. Sandra Snow, Professor of Choral Conducting and Music Education at the MSU College of Music, and choral directors from across the country coming to MSU to learn from the nation's leading choral music educators and conductors.
During the week, students will learn advanced repertoire, perform alongside other choral singers within the community, engage in fun music activities, and sing!

High school students who are not already enrolled in a CMS choir will be contacted to schedule an audition.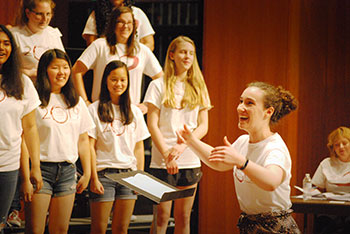 Ready to Register?