Record Number of Youth Making Music at Strings Camp
October 1, 2019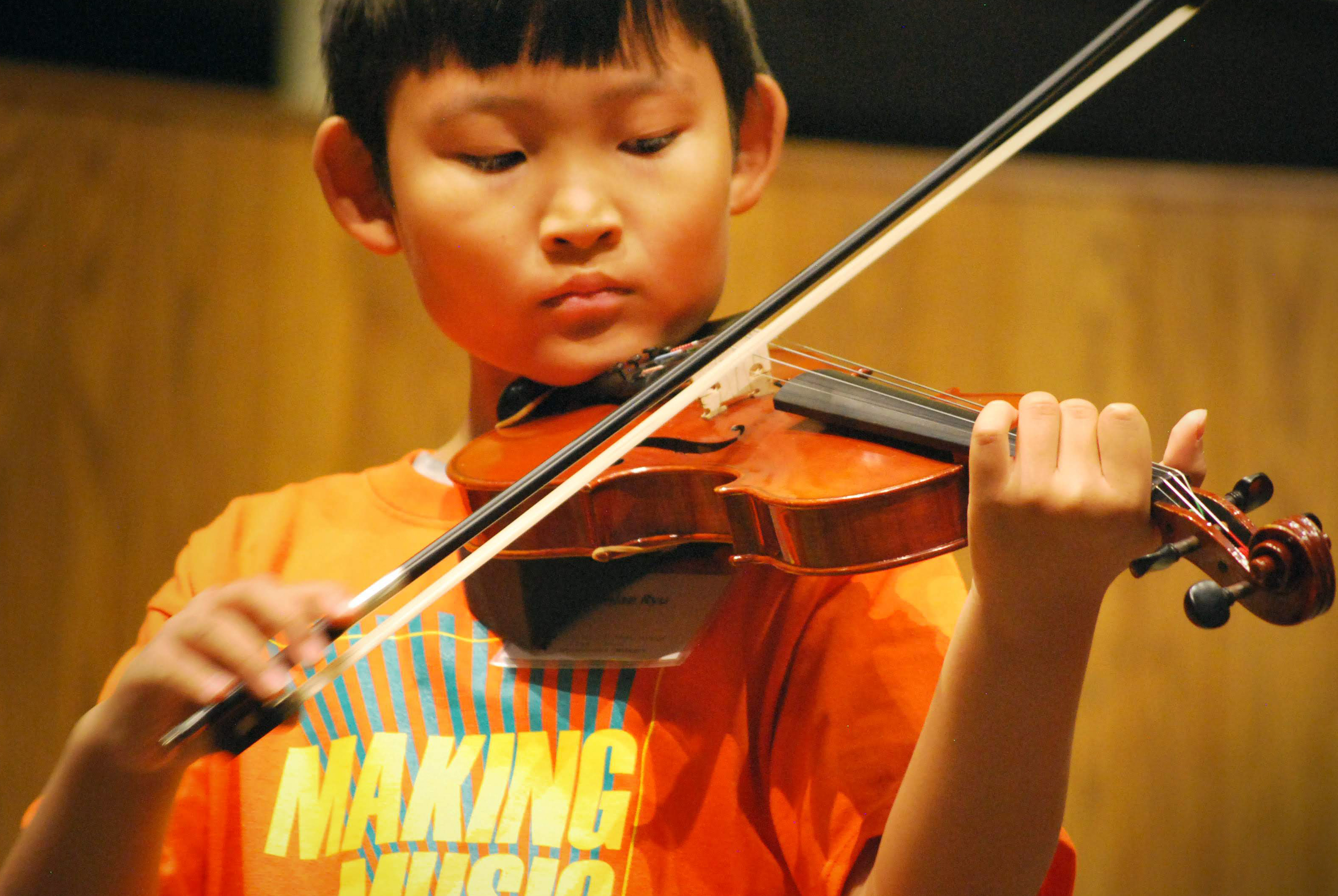 A Look Back at Summer 2019
Summer is always an exciting time at CMS when the months are filled with learning, laughter, fun, and of course, making music. From June through August, CMS offers four music day camps including the Eric 'RicStar' Winter Music Therapy Camp, Middle School Band Camp, "Time to Shine" Musical Theatre Camp, and Beginning Strings Camp.

Reaching a Record High of Youth Making Music at Beginning Strings Camp
While all camps bring together youth and teens from across the Greater Lansing area, this year, it was our Beginning Strings camp that drew increased participation – some traveling from surrounding areas such as Stockbridge, Howell, and Owosso.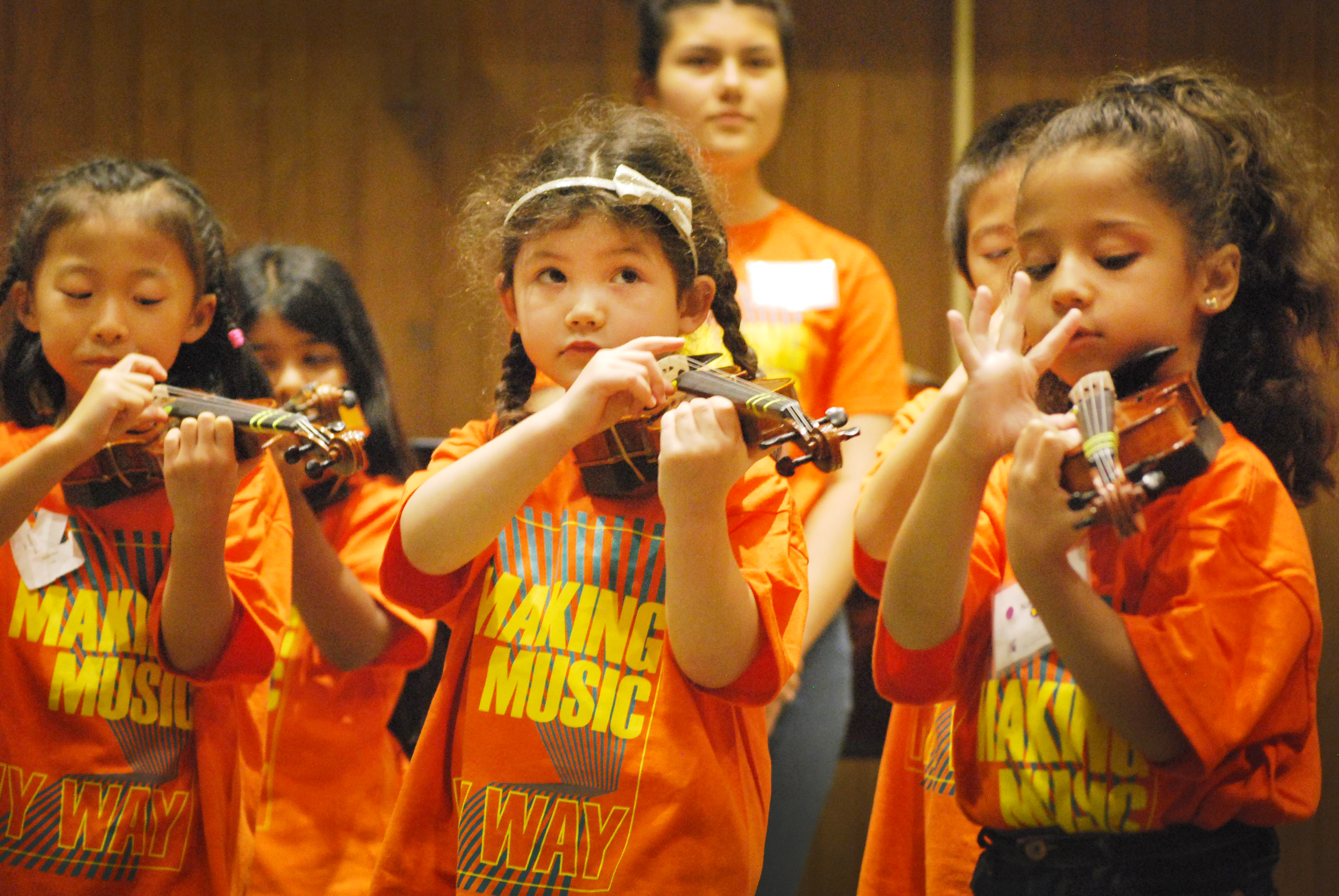 Our Beginning Strings camp is designed for youth ages 6-12 years old to explore playing the violin, viola, or cello through hands-on string instruction, singing, and music theory games. Instruments of various sizes to best to fit each camper are provided to those who do not already have one – even a ¼ size for youngest players. 
This year, we were overjoyed to have a record number of Beginning Strings campers, with close to 25% more campers attending this year than last, and close to 75% participating for the first time.  
The campers were divided up by instrument and age, and led by our high-caliber string instructors, including the CMS Area Chair and Director of Suzuki and Strings, Susanne Garber. Additionally, existing CMS middle- and high-school age string students helped lead and engage with the younger campers as camp volunteers – building leadership and mentoring skills.
Throughout the week, the campers learned proper technique for handling and playing the instruments and a variety of songs that they were able to showcase to family and friends at the end-of-camp performance held in the performance hall at CMS.
Based on the feedback from the campers, they had the most fun "playing the instruments, learning songs, making new friends, and of course, snack time!" We'd have to agree, this summer camp was definitely a success. Watch the full Beginning Strings camp feature video.

Continued Success with All CMS 2019 Camps
We still experienced great success and participation with our remaining three camps this year. RicStar's camp, once again, demonstrated the power (and fun) of music making and inclusivity between individuals with special needs, their siblings/families, and the many incredible volunteers ranging from middle-school students to adults. See what makes this camp unlike any other in the Midwest.
Middle School Band camp drew together students from across the Greater Lansing area to work with professional musicians from CMS and the MSU College of Music to hone their skills and prepare them to further excel during the school year. Although fun, the campers put in a lot of work during this camp, learning five songs in one week to perform on stage at the MSU Auditorium. Watch this year's feature camp video.
The "Time to Shine" Musical Theatre camp did not disappoint this year showcasing the exceptional work of students ranging from grades 2-12 as they learned choreography to popular songs from Broadway musicals, such as Finding Neverland, The Lion King, School of Rock, and Hairspray. Get a peek of the behind the scenes moments before the final camp revue.